Esketamine Treatment in Hoffman Estates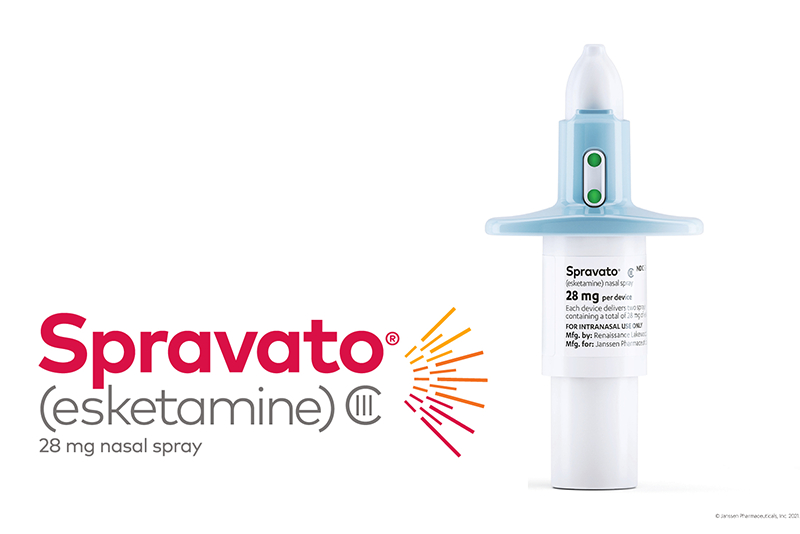 Treatment with SPRAVATO® (esketamine)
For patients who feel like they have tried everything to get relief from their depression, we offer treatment with SPRAVATO® (esketamine) nasal spray.

SPRAVATO® is an FDA approved medication for adult patients with treatment resistant depression.

Treatment resistant depression is a debilitating disease that has a profound impact on people's lives. TRD may be defined as a failure of treatment to produce response or remission for patients after two or more treatment attempts of adequate dose and duration in the same depressive episode.

SPRAVATO® may offer significant and sustained improvement of depression symptoms for adults with TRD, many of whom have cycled through multiple treatments without relief.

Unlike traditional antidepressant medications, treatment with SPRAVATO® may show an improvement in depressive symptoms in as little as days.

Treatment involves self-administration of the medicine in the office setting where you will be closely monitored by our healthcare professionals throughout the duration of your visit.

For important safety information regarding the benefits, risks, and possible side effects of treatment with Spravato, please visit spravato.com

Call today at 224-489-3888 to see if treatment with Spravato is right for you.